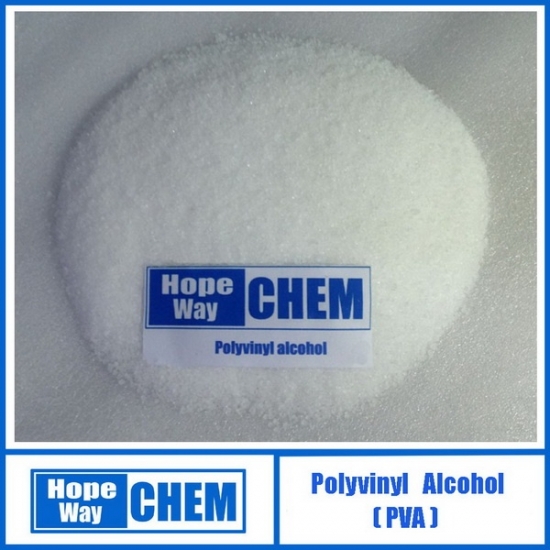 Hope Way Chemical have been engaged in manufacturing and dealing with Polyvinyl alcohol for decades ! With rich experience , excellent products, exclusive service, Hope Way will be your first choice!

e. agriculture: used as a soil improving agent, pesticide reinforcing agent and PVOH thin film

f. used as a well-fixing agent in petroleum exploitation.

g. It can also be used into cosmetic, medicine, printing, ceramics, steel-making, electronics and plating.