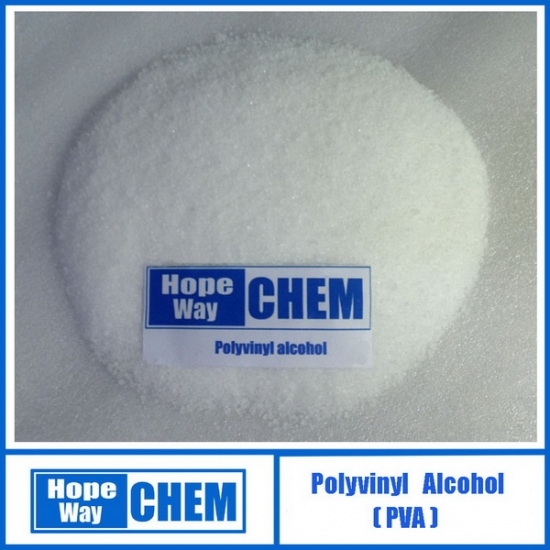 Hope Way Chemical have been engaged in manufacturing and dealing with Polyvinyl alcohol for decades ! With rich experience , excellent products, exclusive service, Hope Way will be your first choice!

Application

a.textile industry:PVOH is mainly used as a warp dressing agent, textile finishing agent and the raw material of vinylon;

b.construction :upholstery industry 107 glue, it's used as an additive of cement and mortar, inner and outer wall paints, and moulding board binder.

c.chemical industry: it's used as a polymer emulsifying agent, dispersing agent and used to produce PVOH formal, PVOH acetal and PVOH butyral.

d.paper industry:It's used as an adhesive in lumbering and paper-making industries.