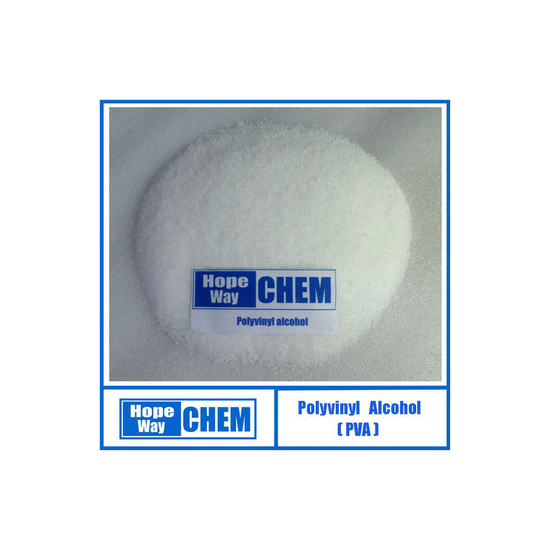 Polyvinyl Alcohol (PVA) is a synthetic polymer that is water soluble.
PVA is prepared by complete or partial hydrolysis of polyvinyl acetate to remove the acetate groups.
For fully hydrolyzed and partially hydrolyzed grades the melting point is 230 C and 180 to 190 C.
It also decomposes very quickly above 200 C because at high temperatures it can undergo pyrolysis.