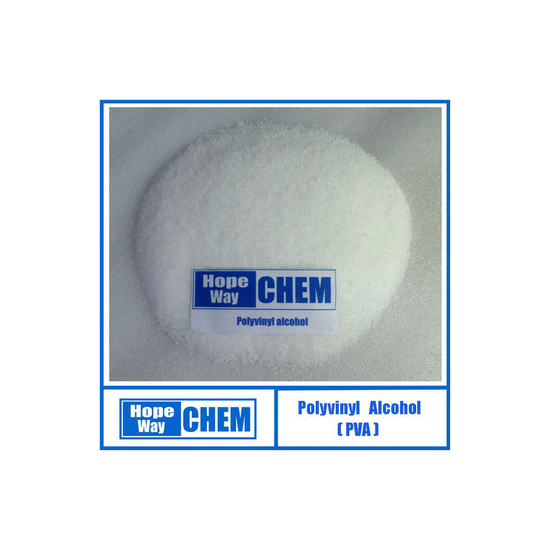 PVA can be a de-characterizing agent of thermosetting resin mainly used as a binding agent
such as carbamide, formaldehyde resin and melamine, for plywood, artificial board and timber processing.
When mixed with melamineformaldehyde resin, the PVA size paste helps increase the viscosity
and shortens both curing and cooling time with stronger initial cohesion.
Commonly used varieties: 17-99, 20-99, and 24-99 etc.