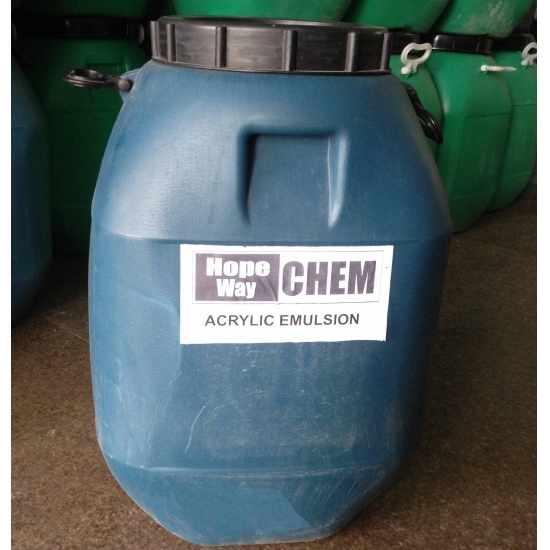 Waterproof Acrylic emulsion R-1058
Brief
Introduction R-1058 is the aqueous polymeric additive which is specially designed by our company for improving cement physical property and is characterized by excellent water repellency, hypothermia flexibility, big elongation, prominent tensile strength, etc. It is used for flexible cement base and non cement base waterproof paint, exterior thermal insulation base coat, flexible putty, etc.
Emulsion types copolymer of styrene and acrylic acid
Appearance milk white liquid
Lowest film-forming temperature 0℃
Glass state temperature -5℃
Calcium ion Stability choiceness
Mechanical stability choiceness
Storage
: the product must be deposited in closed container. Avoid freeze and high temperature. Prevent sunlight. Store up in 0-35℃. The validity after processing is half year.
Packing: 50KG, 125KG keep in plastic barrel.