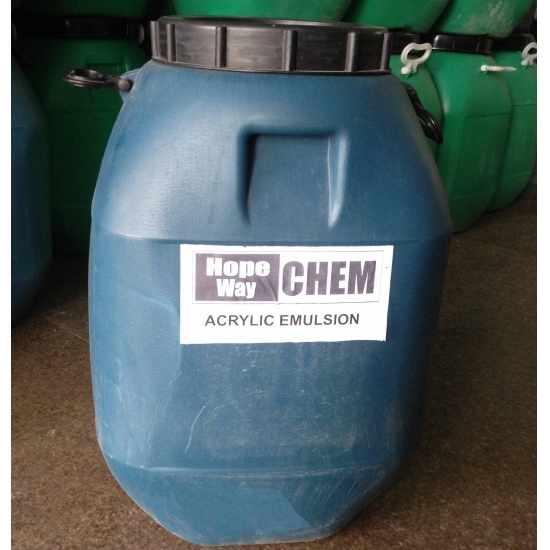 Elastic Acrylic emulsion R-1026
Brief Introduction: Elastic Acrylic emulsion R-1026 is a self crosslinking internal plasticization acrylate copolymer emulsion; Using many kinds of additives can make sure the latex has many excellent performances. The product absolutely contains no styrene and no any plasticizer so as to keep the elasticity for a long time, and application of the surface photo curing technology can achieve an optimum balance between the dirt resistance and elongation. The film of the latex paint, based on the R-1026, has excellent elongation and very good resilience for a long time, and can reduce cracks in the wall surface in a wide range of temperature for a long time, so as to keep consistent decorative effect of the paint film.
Technology index
Emulsion types copolymer of styrene and acrylic acid
Appearance feebleness blueness milk white liquid
Content of solid (50±1)%
Brinell viscosity 500-1500mpa.s
PH value 7.0-8.0
Lowest film-forming temperature 0℃
Glass state temperature -22℃
Storage: The product must be deposited in closed container. Avoid freeze and high temperature. Prevent sunlight. Store up in 0-35℃. The validity after processing is half year.
Packing: 50kg,125kg keep in plastic barrel