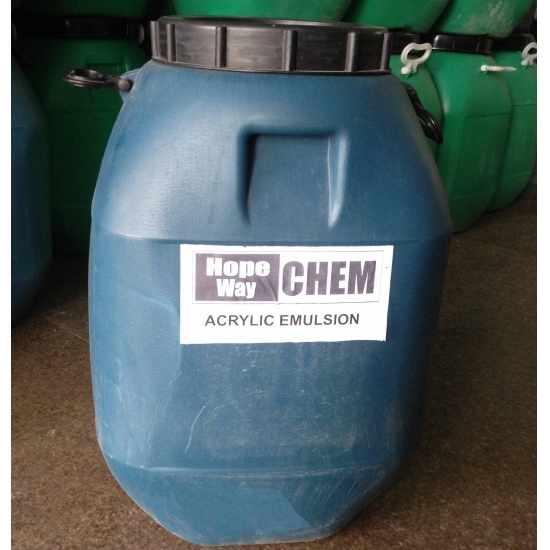 Styrene Acrylic emulsion

R-820
Brief introduction
:
Styrene Acrylic emulsion
R-820 is a styrene/acrylate copolymer emulsion, which is synthesized with many high-quality imported additives, and is a specific emulsion for exterior wall latex paint which is developed after compared and plenty analyzed acrylic acid series emulsion, combining national situations, with excellent comprehensive performance and outstanding performance-price ratio.
Technology index
Emulsion types copolymer of styrene and acrylate
Appearance weak blue milk white liquid
Content of solid (48±1)%
Brinell viscosity 2000-4000mpa.s
PH value 7.0-8.0
Lowest film-forming temperature 20℃
Glass state temperature 25℃
Calcium ion Stability choiceness
Mechanical stability choiceness
Storage: The product must be deposited in closed container. Avoid freeze and high temperature. Prevent sunlight. Store up in 0-35℃.The validity after processing is half year.
Packing: 50kg, 125kg keep in plastic barrel