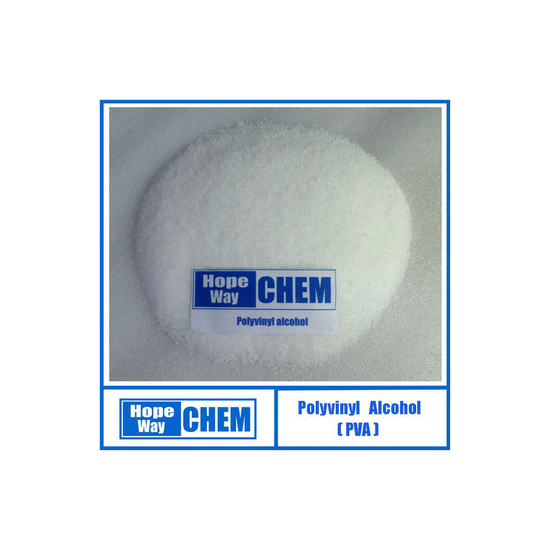 The advantages of HW PVA as a mold release agent are listed as following.
●Good film forming property, without cracking
●Anti-adhesive release effect, even when thinly applied
●Impermeability of PVA film to the organic material used, e.g. styrene
●The PVA film which adhesives to the cast article can be peeled off by hand
Add 25 ml of N/10 NaOH solution, seal the flask and leave it still for at least 2 hours in room temperature.Add
accurately 25 ml of N/10 H2SO4 solution and titrate back the excess amount of H2SO4 solution present with
N/10 NaOH solution using phenolphthalein as the indicator, until the solution appears in pale pink color.