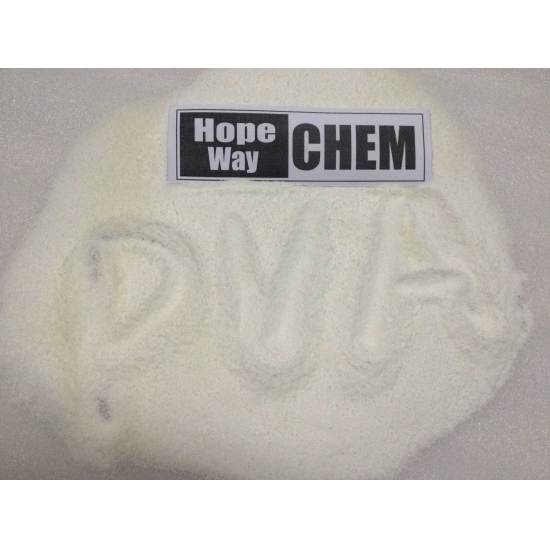 Polyvinyl alcohol ( CHINA PVA )
1. Polyvinyl alcohol PVA Performace
Polyvinyl alcohol (abbreviated as PVA) also can be called PVOH. It is a kind of heavy polymer, produced by polymerization and alcoholysis of vinyl acetate. PVA is white or light yellow floccus, granular or powdery in appearance. Its molecular formula is[CH2CHOH]n,and the molecular formula for some of the PVA is -[CH2CHOH]n-[CH2CHOOCCH3]m-. PVA is non-toxic, insipid and harmless. It is water-soluble and the solvent provide good viscosity and film building.
2.Polyvinyl alcohol features
Good thermal stability
No changes will take place below 140 ℃ till 160℃ it slowly turns yellow, intermolecular dehydration will take place between 170℃ to 200℃, intramolecular dehy-dration will take place above 200℃ , and will be discomposed completely above 300℃.
PVA is water soluble
PVA aqueous solution is very adhesive, especially for porous materials such as fiber, wood, paper and so on. Fully alcoholysis pva aqueous solution is easy to get at low temperature
PVA has the bio-degradation property
The degradation rate of pva with about 1700 polymerization degree is the highest.
3.Dissolving Temperature, thickness and time
PVA products dissolvent ability is determined by the degree of alcoholysis and polymerization. When polymerization increased, the ability to dissolve will reduced. Likewise, when the degree of alcoholysis decreased, the dissolvent temperature will reduced and water solubility will increase. Fully alcoholysed PVA products are more sensitive to temperatures changes. Such products cannot dissolve or experience partial swell in properties when temperature falls below required degree. Blending will be difficult and foam created should the temperature exceed the required degree for partial alcoholysis products. Temperature must be controlled at acceptable range for ease of dissolving.
| | | | | | | |
| --- | --- | --- | --- | --- | --- | --- |
| Product Name | Alcoholysis degree(mol/mol) | Viscosity(mPa.s) | sodium acetate(≤) | Volatile constituen(≤) | Ash content(≤) | PH value |
| 17-99 | ≥99.8 | 20.0-32.0 | 7.0 | 8.0 | 3.0 | 7-10 |
| 24-99 | ≥99.8 | 55.0-65.0 | 7.0 | 8.0 | 3.0 | 7-10 |
| 20-99 | ≥99.8 | 32.0-42.0 | 7.0 | 8.0 | 3.0 | 7-10 |
| 05-88 | 86.0-90.0 | 4.0-6.0 | 1.5 | 4 | 0.5 | 5-7 |
| 17-88 | 86.0-90.0 | 20.0-26.0 | 1.5 | 4 | 0.5 | 5-7 |
| 17-92 | 90.0-94.0 | 20.0-30.0 | 1.5 | 4 | 0.5 | 5-7 |
| 17-99 | 98.0-100 | 21.0-31.0 | 1.5 | 4 | 0.7 | 5-7 |
| 20-88 | 86.0-90.0 | 27.0-34.0 | 1.5 | 4 | 0.5 | 5-7 |
| 20-92 | 90.0-94.0 | 29.0-36.0 | 1.5 | 4 | 0.5 | 5-7 |
| 20-95 | 94.0-96.0 | 31.0-38.0 | 1.5 | 4 | 0.7 | 5-7 |
| 20-97 | 96.0-98.0 | 33.0-40.0 | 1.5 | 4 | 0.7 | 5-7 |
| 20-99 | 98.0-100 | 35.0-44.0 | 1.5 | 4 | 0.7 | 5-7 |
| 24-88 | 86.0-90.0 | 44.0-50.0 | 1.5 | 4 | 0.5 | 5-7 |
| 24-99 | 98.0-100 | 55.0-64.0 | 1.5 | 4 | 0.7 | 5-7 |
| 26-88 | 86.0-90.0 | 50.0-58.0 | 1.5 | 4 | 0.5 | 5-7 |
| 26-99 | 98.0-100 | 64.0-70.0 | 1.5 | 4 | 0.7 | 5-7 |