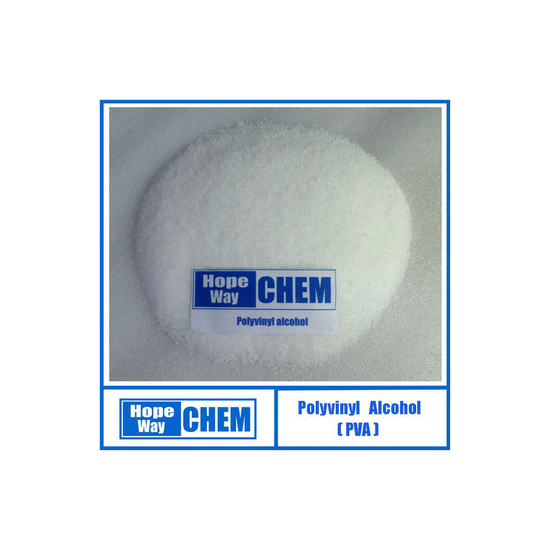 Polyvinyl alcohol ( CHINA PVA )
Applications
Adhesive and thickener material in latex paints, paper coatings, hairsprays, shampoos and glues.

Textile agent ,

barrier in (PET) bottles.

for use as synthetic vessels in flow testing.

Movie and children's play or slime when combined with .

Feminine hygiene and adult incontinence products as a plastic backing sheet.

As a because materials such as do not stick to it.

As a water-soluble film useful for packaging.

As fiber reinforcement in concrete

As a surfactant for the formation of polymer encapsulated nanobeads

Used with polyvinyl acetate to make Elmer's glue

Used in eye drops and hard solution as a lubricant.

Used in protective chemical-resistant gloves

Used as a for specimen collection, especially stool samples

When doped with iodine, PVA can be used to polarize light.

As an agent in medical procedures

It can also be used into cosmetic, medicine, printing, ceramics, steel-making, electronics and plating

construction :upholstery industry 107 glue, it's used as an additive of cement and mortar, inner and outer wall paints, and moulding board binder.