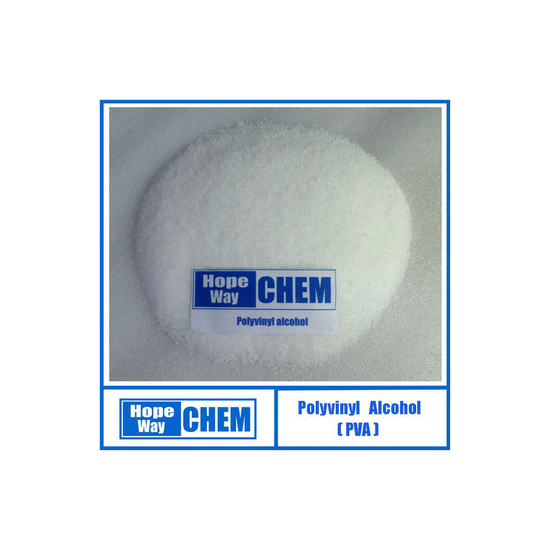 PVA is an atactic material that exhibits crystallinity. In terms of microstructure, it is composed mainly of 1,3-diol linkages [-CH2-CH(OH)-CH2-CH(OH)-] but a few percent of 1,2-diols [-CH2-CH(OH)-CH(OH)-CH2-] occur, depending on the conditions for the polymerization of the vinyl ester precursor.
The specific gravity of PVA is ranging from 1.26 to 1.31, which is heavier than that of water. Low agitation speedor unfavorable agitating condition sometimes causes coarse particles to precipitate and to block the outlet ofthe dissolving tank. Hence, a flush valve or tank valve is recommended to be installed in the bottom of the vessel to prevent the particles from blocking the discharge line.
PVA for Paper Industry
PVA HWF-17 is usually used as a surface treatment agent for paper and paperboard. When higher coverage isrequired, HWF-05 or HWF-08 may be applied. A sizing solution of 2-5% is used, with a plasticizer for example glycerol, an insolubilizer for example glyoxal and defoamer added to the solution. A wax emulsion (10-50% of the weight of PVA ) may be added to prevent sticking to the dryer and staining on the calendar roll. Metallic stearates and rosins may also be applied.The applications of PVA for paper industry are listed as follows.