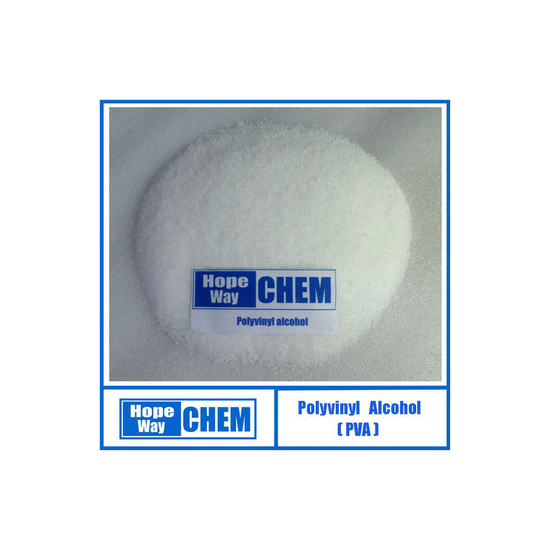 PVA is usually processed in the form of aqueous solution. Since the solution is slightly acidic (pH 5~7), vessel
should be made of materials, which will not contaminate the solution with corrosive material or rusts. Stainless
steel vessel, enameled containers or polyester tanks are recommended.
The specific gravity of PVA is ranging from 1.26 to 1.31, which is heavier than that of water. Low agitation speed
or unfavorable agitating condition sometimes causes coarse particles to precipitate and to block the outlet of
the dissolving tank. Hence, a flush valve or tank valve is recommended to be installed in the bottom of the vessel to prevent the particles from blocking the discharge line.
Resin Finishing for Textile
PVA is used as a modifier for thermosetting resin, such as urea formaldehyde resin or melamine formaldehyde
resin, to make fabric resist to wrinkle and shrinkage. PVA is chemically bonded to the thermosetting resin,
reducing the brittleness of resin, and preventing any decrease in the tear resistance of the fabric. PVA is also
used alone to give the fabric hard finish without the irritating smell of formaldehyde.