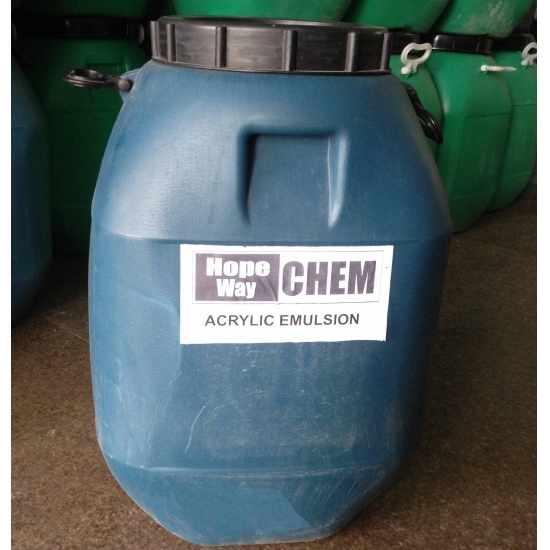 Acrylic polymer emulsion(emulsion for wall paint)
Product Introduction
The styrene-acrylate emulsion is the new generation styrene-acrylate emulsion developed by selection of imported special auxiliaries and functional monomers. It has excellent calcium ion stability, dilution stability, mechanical stability and freeze-thawing stability.
Features and Applications
Compared to other styrene-acrylate emulsions, this emulsion has the following features:
1. Excellent water resistance, alkali resistance, salting-out resistance and hydrolysis resistance;
2. Excellent scrubing resistance and adhesion;
3. Very high pigment and filler loading ability;
4. Compatible with numerous pigments and fillers;
5. Low VOC and environment friendly.
Typical Properties
Specifications
styrene acrylic emulsion
Item:Best grade
use: be used in interior wall coating
function:excellent scuff resistance and water
styrene acrylic emulsion used in interior wall coating
Solid content:48+_2%
viscosity:1000-4000cps
PH:7.0-8.0
minimum film forming temperature(MFT):24°C
Packaging and Storage
The products are stored in 50 kg or 160kg plastic drums or 200 kg iron-plastic drums.
The products should be stored in ventilated and dry rooms and avoid direct sunshine. The temperature for transportation and storage of the product is 5°C - 35°C. The effective storage period of the product is 6 months since it is packed.