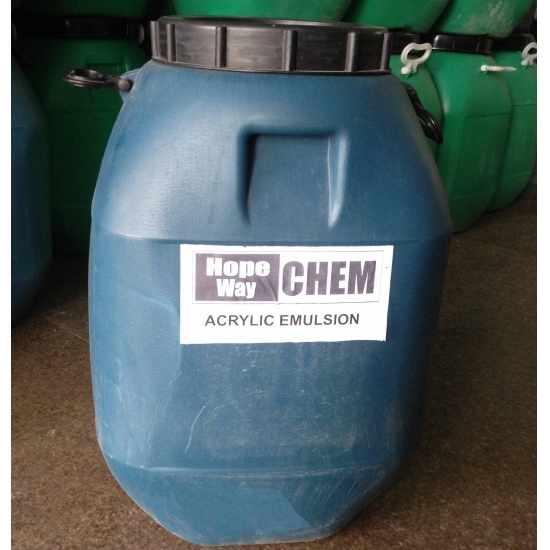 Sealing Acrylic Emulsion R-9141
Brief Introduction
: R-9141 is a acrylate complex emulsion, has very tiny grain diameter and strong infiltration capacity, and has excellent adhesiveness. It can be directly applied on the surface of the basic materials, which can effectively seal micropores of the base materials and form a continuous film, thus can reduce the influence of water and base material saltpetering on the paint film.
Emulsion types copolymer of styrene and acrylic acid
Appearance feebleness blueness semi-transparent liquid
Lowest film-forming temperature 0℃
Glass state temperature -10℃
Storage
: the product must be deposited in closed container. Avoid freeze and high temperature. Prevent sunlight. Store up in 0-35℃. The validity after processing is half year.
Packing
: 50KG, 125KG keep in plastic barrel.