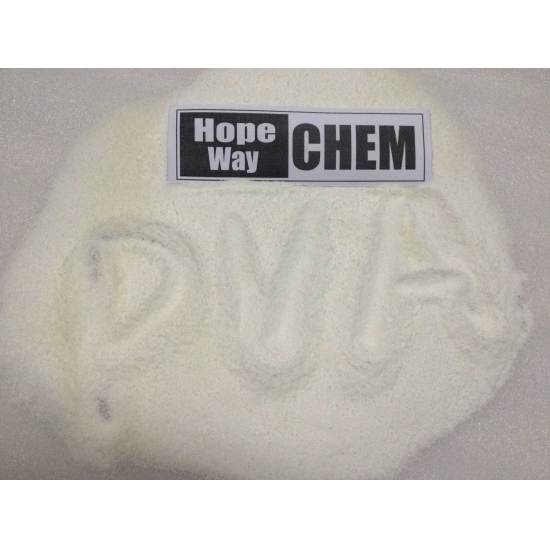 Polyvinyl alcohol ( CHINA PVA )
Specifications
Polyvinyl Alcohol(PVA)_9002-89-5. Appearance: white or light yellow floc, Granular or powdery in appearance.
Polyvinyl Alcohol(PVA)
Molecular formula:CH2CHOHn orCH2CHOHn-CH2CHOOCCH3m
characteristics
PVA resin is a kind of heavy polymer,it is non-toxic, insipid and harmless. PVA is water-soluble and the solvent provide good viscosity and film building. It can withstand oils, lubricants, hydrocarbons and most other organic solvents. PVA has better chemical stability and insulatibility, and provide ease in firm building; It possess the typical chemical properties of polyols and can carry out process of esterification, etherealization, acetalization etc.
Product Names

Hydrolysis
(mol%)

Viscosity
(cps)

Volatiles (%)

Ash (%)

PH Value

1788

86.0-90.0

20.0-26.0

≤7.0

≤ 0.7

5-7

2488

86.0-90.0

44.0-52.0

≤7.0

≤ 0.7

5-7

2688

86.0-90.0

48.0-58.0

≤7.0

≤ 0.7

5-7

588

86.0-90.0

4.0-6.0

≤7.0

≤0.5

5-7

1088

86.0-90.0

6.0-10.0

≤7.0

≤0.5

5-7

1288

86.0-90.0

9.0-13.0

≤7.0

≤ 0.5

5-7

1588

86.0-90.0

14.0-20.0

≤7.0

≤0.5

5-7

1692

90.0-94.0

15.0-21.0

≤7.0

≤ 0.5

5-7

1895

94.0-96.0

16.0-22.0

≤7.0

≤ 0.5

5-7

2388

86.0-90.0

20.0-26.0

≤7.0

≤ 0.5

5-7

2592

90.0-94.0

20.0-30.0

≤7.0

≤ 0.5

5-7

2595

94.0-96.0

20.0-30.0

≤7.0

≤ 0.5

5-7

3088

86.0-90.0

27.0-34.0

≤7.0

≤0.5

5-7

3592

90.0-94.0

29.0-36.0

≤7.0

≤ 0.5

5-7

3595

94.0-96.0

31.0-38.0

≤7.0

≤0.5

5-7

4088

86.0-90.0

35.0-43.0

≤7.0

≤ 0.5

5-7

4092

90.0-94.0

37.0-45.0

≤7.0

≤0.5

5-7

4095

94.0-96.0

39.0-47.0

≤7.0

≤ 0.5

5-7

4588

86.0-90.0

44.0-50.0

≤7.0

≤0.5

5-7

5092

90.0-94.0

46.0-52.0

≤7.0

≤ 0.5

5-7

5595

94.0-96.0

49.0-57.0

≤7.0

≤ 0.5

5-7

5588

86.0-90.0

50.0-58.0

≤7.0

≤ 0.5

5-7

5592

90.0-94.0

53.0-60.0

≤ 7.0

≤ 0.5

5-7

6095

94.0-96.0

56.0-63.0

≤ 7.0

≤0.5

5-7